Our clients can avail from us premium quality . We use superior quality base material to ensure durability and reliability of Textile Printing Chemicals.
Textile Printing Chemical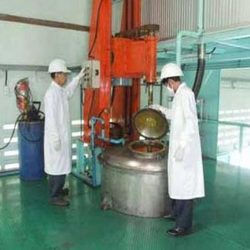 We are amongst the most prominent processors & supplier of Textile Printing Chemicals. These are made using thickener, pigment emulsion, fixing agents and emulsifier. Our chemicals are non-toxic and have gained acclamation for their precise pH value and stability in different climatic conditions.
Following are the specification :-
No.
PRODUCT
SUBSTRATE
CONCEPT


1
Deepnol-R-Super KST
Printing
Pigment Printing Thickener
2
Deepnol-R-6000
Reactive Printing
Reactive Printing Thickener
3
Deepnol-R6000 (D)
Disperse Printing
Disperse Printing Thickener
4
Deepnol-R-Buff-99
Disperse Printing
Loop Accelerator
5
Deepnol-KBI
Disperse Printing
Pennetreating Agent
6
Deepnol-Binder GB
Gold Binder
Zari Printing
7
Deepnol-Binder-VSLN
Pigment Printing Binder
Pigment Printing
8
Deepnol-Binder-Flock
Flock Printing Binder Printing Khadi
Binder for Folk Printing
9
Deepnol-Cottonkhadi
Printing Khadi
Printing Application
10
Deepnol-Carbonise Khadi
Printing Khadi
Printing Application
11
Deepnol Fixnol
Pigment Printing
Colour Fixing