Our clients can avail from us premium quality . We use superior quality base material to ensure durability and reliability of Engraving Chemicals.
Textile Engraving Chemicals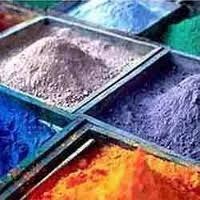 Our company offer a variety of Engraving Chemicals & Auxiliaries to our customers. Our range of product includes optical brightener, liquid brightener, liquid softener, dye-fix, finishing chemicals, defamer, caustic soda flakes and acetic acid. In addition to these, we also provide hydrogen peroxide, stain remover, disinfectant chemicals, water softener, descaling chemicals, sodium sulphate, dyes and pigment color, binders and oxalic acid.