we provide our clients with an extensive range of WHITENING AGENTS
WHITENING AGENT - 2B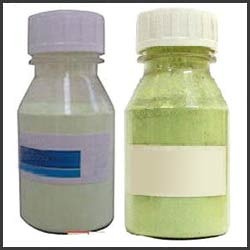 SOLUBILITY :
Soluble up to 150 gm/1 in boiling condensed or Permatit softened water giving a clear and Almost Color less solution.
PH:
Solutions of 1 gm/1 have PH of 7-8.
CHEMICAL CHARACTER:
Anionic Stillbene derivatives.
STORAGE STABILITY:
More than 24 months. If stored in good packing Conditions in well Cool / Dry and proper place.
ACTIVE MATTER :
More than 100% against STD (Marketed).
COLOUR INDEX :
EXHAUSTION :
With the addition of Gobel salt Whitening Agent 2B Exhausts very well on to all cellulosic fiber. It Exhausts from both alkaline and acid baths.
Leveling
Is good in all applications..
CONCENTRATION & STRENGTH:
Whitening Agent -2B 100% against STD Marketed.
Whitening Agent- 2B H/Conc. 200% is 200% Ag Whitening Agent- 2B.
Whitening Agent- 2B H/Conc.300% is 300% Ag Whitening Agent-2B.
APPLICATIONS IN TEXTILE:
Cellulose fibers can be treated with Whitening Agent 2B. At practically all stages of Manufacture in acid and Alkali baths.
Note:
The above information is offered as true and accurate to the best of our Knowledge but without guarantee.
WHITENING AGENT 2BF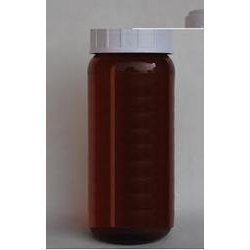 we provide our clients with an extensive range of WHITENING AGENTS.
DILUTION:
1 Litre of 50l + 4 litres of tap water
PHYSICAL APPEARANCE :
Clear Yellow Brown Liquid
CHEMICAL CHARACTER :
Anionic Stillbene Derivative.
Sp GR at 25 C:
STORAGE STABILITY:
Minimum 12 months or more will not Precipitate or Settle down in any Condition, If, stored in cool dry and Proper place.
PH of 1 % SOLUTION :
SOLUBILITY IN WATER:
Very good, can mix in any proportion.

IMPURITIES / INSDUBTES:
TONE:
FREEZING POINT :
ACTIVE MATTER:
100% against STD to be -100%.

STABILITY at 5.5 PH :
Stability at 5.5PH with 0.5 Normal HCL… very good.

COLOUR INDEX No:
END USE:
Cotton Textile, Cellulose Fiber, Paper Industries, Domestic etc can be used 0.05% to 0.3% on wt. of fabric or pulps. It can be increase up to 0.5% by wt to get Maximum whiteness.

WHITENING AGENT SI LIQUID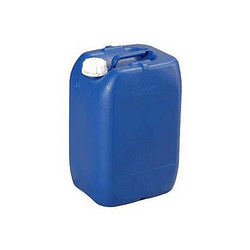 Whitening Agent SI LIQ is a low substantive Optical Brightener, particularly suitable For natural and regenerated fibers and textiles made from blends of cellulose And synthetic fibers. Various Properties are as below.
CHEMISTRY :
Derivative of Srilbene Disulphonic Acid.
APPEARANCE :
Clear pale yellowish liquid of low viscosity Gravity 1.5.

LONIC NATURE :
SHADE :
Bluish to Neutral at White.

SOLUBILITY:
Can be diluted with water in any proportion It is neutral to weakly alkaline and insensitive To medium hard water.

PH :
A solution of 1 gm / 1 lit. Whitening agent SI Liquid has PH of 7-8.

STORAGE :
WHITENING AGENT SI Liquid remains stable for Up to a year if kept in cool, dry place and away From light.

FASTNESS :