With our rich industry experience, we are able to offer our esteemed clients a wide assortment of optimum quality of Wax Bar.
Wax Bars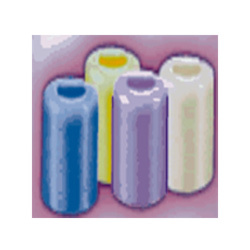 We have a vast range of Wax Bars, which provides uniform waxing to yarn for better weaving & knitting. These also increase strength, durability and shine of the yarns. Our organization imports paraffin wax as its raw material from Japan and Germany to provide clients with best quality products.
Following are the qualities of these products:
1)Accurate heating and blending.
2)Pouring and casting of the molds.
3)Heating and cooling with right temperature control.
4)Finishing, milling, grading, quality control and packing system.